The organizing committee for the 9th Annual IEEE / PSMA Workshop on Wide Bandgap Power Devices and Applications (WiPDA) is looking forward to returning to an in-person event from November 7 – 9, 2022 at the Sonesta Redondo Beach and Marina in Redondo Beach, California.
The workshop is sponsored by the IEEE Power Electronics Society (PELS), the Power Supply Manufacturer's Association (PSMA), and the IEEE Electron Devices Society (EDS) and will provide engineers and scientists with opportunities to share their expertise in wide bandgap (WBG) semiconductor technology.
The workshop will feature tutorials as well as keynote sessions, panel sessions, technical sessions, and a poster session that cover multiple technical tracks including silicon carbide (SiC) power devices, SiC applications, gallium nitride (GaN) power devices, GaN applications, Gallium Nitride (GaN) RF devices and applications and International Technology Roadmap for Wide Bandgap Power Semiconductors) (ITRW).  Topics in emerging WBG materials will also be solicited. 
The General Chair, Andrea Gorgerino, Director of Global FAEs at Efficient Power Conversion, and the Organizing Committee are excited to provide our sponsors and valued audience members with an opportunity to share the latest in device and applications of WBG technology.  We look forward to seeing everyone in person in Redondo Beach!
Please subscribe to stay informed of the latest news and receive deadline reminders for WiPDA 2022. For sponsorship opportunities contact exhibitsatwipdaus@gmail.com. Also, join the conversation with the WiPDA group on LinkedIn.
Provided by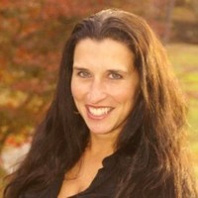 Renee Yawger
WiPDA 2022 Publicity Chair