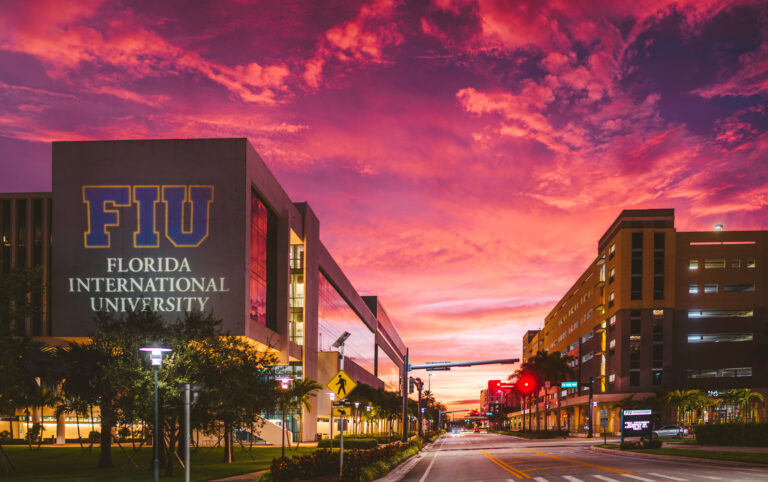 PSMA invites you to attend the Fourth Biennial International Symposium on 3D Power Electronics Integration and Manufacturing (3D-PEIM-23). This Symposium provides the opportunity to share design progress and to receive an update on the advances in active and passive component design and integration combined with 3D manufacturing technologies for power electronics packaging.
The Symposium will be held February 1-3, 2023, at Florida International University, Miami, FL, USA., offering the chance to get a "winter warm-up" on Florida's enticing beaches.
Created and supported by the PSMA's Packaging & Manufacturing Committee, 3D-PEIM will feature invited papers highlighted by plenary and keynote addresses and contributed presentations by Industry and Academia experts. Speakers will address mechanical, materials, reliability, and manufacturability issues. There will also be Exhibits and an Exhibit Sponsor's Session.
The General Chair is Prof. Markondeyaraj Pulugurtha of the Florida International University (FIU); Technical Program Co-Chairs are Dr. John Bultitude of Kemet, a Yageo Company, and Dr. Vanessa Smet from Georgia Tech. The Chairs are assisted by an Organizing Committee of leading experts in this field.
Program at a Glance:
IVR for Computers and Servers; Chair: Siddarth Ravichandran, Chipletz
Multiphysics Design & Tools; Chair:            Rajen Murugan, Texas Instruments
Additive Manufacturing; Chair:Peter Friedrichs, Infineon
Manufacturing Technologies; Chair:   Jason Rouse, Corning
Materials I Interconnects & Lead Attachments; Chair: Andy Mackie, Indium Corporation
Materials II Substrates & Encapsulants; Chair: Ninad Shahane, Texas Instruments
High Power Module Integration; Chair:Cyril Buttay, Laboratoire Ampère, Lyon
Thermal Management and Reliability; Chair:Patrick McCluskey, University of Maryland
Passive Component Integration; Chair: John Bultitude, KEMET Corporation
Low Power & Telemetry; Chair: Shubhendu Bhardwaj, Florida International University
Tour of FIU Labs; Chair: Markondeyaraj Pulugurtha, Florida International University
Plenary Speakers
Professor Fred C. Lee, Virginia Tech, USA, "PCB based Integrated Magnetics."
Professor Katsuaki Suganuma, University of Osaka, Japan "Superior Heat Dissipation by Low-pressure Ag Sinter Joining and Real-time AI Lifetime Prediction for SiC Power Module."
Dr Michael Guyenot, Bosch, "Highly Integrated Low Inductance SiC Power Modules."
Dr. Brandon Passmore, Wolfspeed, "Finite-Element Predictive Modeling for Power Modules."
Call for Contributed Papers
If you would like to submit a contributed paper for presentation at the Symposium, the Call for Papers is currently open at www.3d-peim.org/call-for-papers. The abstract Submission opened June 1, 2022, and closes on August 12, 2022, Industry, Academia, and Government are invited to submit abstracts on the following technology topics:
Additive Manufacturing
High Power Module Integration
IVR for Computers and Servers
Low Power & Telemetry       
Manufacturing Technologies
Materials I Interconnects & Lead Attachments
Materials II Substrates & Encapsulants
Multiphysics Design & Tools
Passive Component Integration
Thermal Management and Reliability
Registration Will Open on August 1st, 2022. Check back with us at http://www.3d-peim.org
You are invited to sign up for Partnership Tabletop Exhibit Opportunities
Each Exhibit Partner has the opportunity to present products at the Symposium and on a 3D-PEIM Virtual Tabletop Website page. To learn more and sign up as an Exhibit Partner, visit http://www.3d-peim.org/sponsors-exhibitors/.
Technical Sponsors:



Media Sponsors: