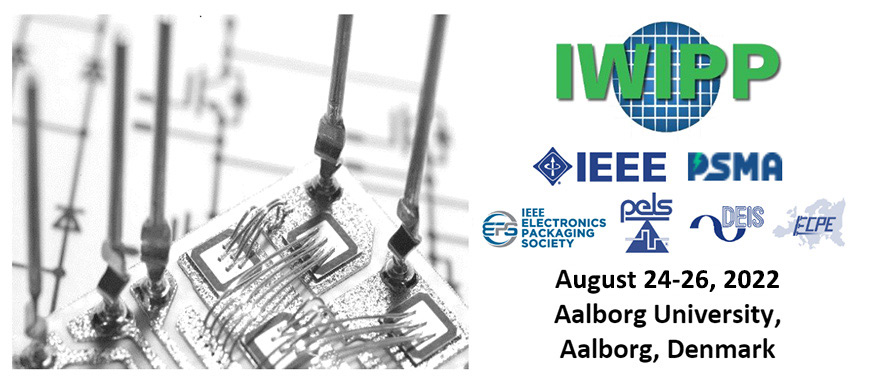 After a very successful IWIPP corridor webinar series in August 2021, PSMA is excited to again be sponsoring the next edition of IWIPP (2022) which will be held August 24-26, 2022, at the World Trade Center in beautiful Grenoble, France., and hosted by G2E Labs. IWIPP is a growing successful power technology workshop with excellent speakers and networking opportunities.  The contents of IWIPP 2022 will include a set of keynote addresses from leading experts and a broad range of technical sessions, all of which are included in the registration fee.  The workshop will be held in a HYBRID format, so attendees have the option to attend in person or virtually for the same fee.
The International Workshop on Integrated Power Packaging (IWIPP) brings together industry, academic and government researchers in the field of power electronics components, electrical insulating materials, and packaging technologies to facilitate and promote the development and commercialization of high-density and high-efficiency power converters.  The program at a glance can be viewed at IWIPP 2022: Program at a glance – IWIPP  Invited presentations and contributed papers ranging from core material technologies to power converters will address important challenges and present solutions to increase reliability and manufacturability of power electronic components and systems while targeting increased performance and reduced system cost. 
Packaging and related technologies are the key to creating high density power devices, attendance at this important event can keep you and your colleagues on the cutting edge. Registration will open on April 15, 2022  Registration – IWIPP and additional information regarding the workshop can be found at the conference website: https://iwipp.org/ .
IWIPP is co-sponsored by the PSMA Packaging Committee and IEEE.   Brian Narveson, Ernie Parker and John Bultitude are the Co-chairman of the PSMA Packaging Committee.  They look forward to seeing all of you in Grenoble, France August 24-26, 2022.
Sponsored by:                                                                         Organizing Committee:
Power Sources Manufacturers Association (PSMA)             General Chair: Francesco Iannuzzo, Aalborg U
IEEE Power Electronics Society (PELS)                               Technical Chair: Nick Baker, U of Alabama           
IEEE Electronic Packaging Society (EPS)                             Finance Chair: Andrew Lemmon, U of Alabama
IEEE Dielectrics and Electrical Insulation Society (DEIS)   Publications Chair: Ramchandra Kotecha, GE
European Center for Power Electronics (ECPE)                    Publicity Chair: Brian Narveson, PSMA